Fly Web Fly Light
Availability:
Buy 2 or more for $41.95 each
---
Product Description
Fly Web Fly Light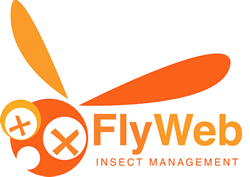 Classic FlyWeb
Excellent for capturing fruit flies around the bar, counters anywhere fruit flies are a problem.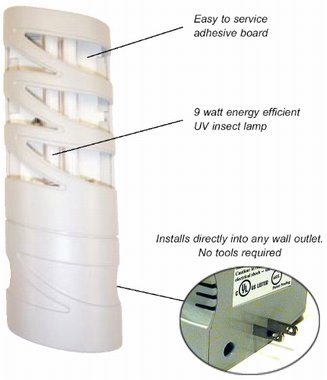 Model#13801

Since 1928, Gardner fly traps has pioneered the manufacture of insect light traps for commercial and industrial applications.

This same highly effective insect control technology is now available to Get Rid of Gnats at bars, restaurants and home. If your fly control program involves the swatting of annoying flying insects, there is good news from the people at Gardner FlyWeb Insect Management.
Your Flyweb comes with one gluepad, be sure to buy some extra Glue Pads!!
FlyWeb Features:
24 Hour, non-chemical silent trapping

Color is a off white finish

One Disposable 3x5 inch adhesive panel

Covers 600 sq. ft.(20 lineal feet)

9 watts of Ultra Violet Insect Attraction

UL-CUL listed - 115v-60hz, direct plug-in

FDA & USDA accepted under current code

Dimensions: 3.5 in W x 10.5in H x 1.75in D
Makes a great nite lite too!
---
Find Similar Products by Category
---